Group language courses in the evening
Dutch as a second language
During the day you are at work or have other obligations. Taking lessons in the evening is ideal! Because you are already busy with other things during the day, the group training in the evening is less intensive: twice a week.
If the situation calls for it, we can give the lessons online. Our trainers are experienced in giving online lessons. So you can continue with your learning process!
We think it is important to get to know each other well, which is why we always plan an intake before you start a language course.
Method
Leave your details.

We will contact you and schedule an intake.

You come to us and make a number of tests.

We assess your level and advise you which training suits you best.

You can register for the training.

At the end of the training you will receive a certificate of participation.

We advise you which follow-up fits best.
Overview
Days and times vary, but our daytime group courses are always:
0>A2 – 78 lessons , 39 weeks
A2>B1 – 78 lessons, 39 weeks
2 lessons per week
2,5 uur class per week
At our location or online
€ 2.962,50 excluding lesson materials
Levels
We offer group training at all levels:
0 -> A2
A1 -> A2
A2 – B1
B1 -> B2
To determine your level, we always do an intake first.
Quotes
Student
Never was language learning so fascinating as studying with Voorwaartz! Thanks to the amazing lessons, I was able to complete my BIG-registration, which was necessary to work here as a dentist."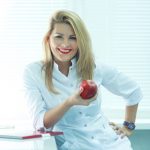 Trainer
"These are the Olympic Games in terms of language. So many people, talents and cultures and yet one group with one goal: learning Dutch in a fun and mature way."
Ivo Beckman Lapré
Trainer
Deelnemer
"In a short time, I was able to reach a high level and pass the state exam program II (B2 level). It was a valuable and instructive period."
Jasser Al Kafri
Arts in opleiding
Sign up in 5 steps
Leave your details without obligation.
We will contact you within 3 working days to schedule an intake.
We conduct a free intake to determine which level you have.
We will inform you when the training sessions start.
If you want to participate, please register.